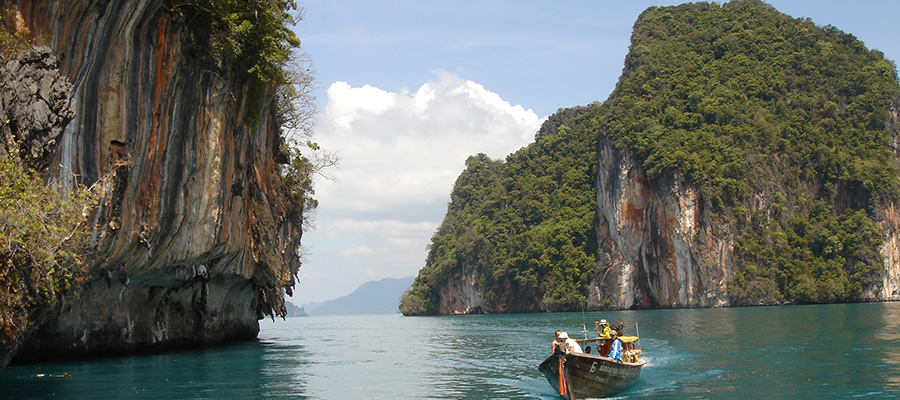 The elegant architecture used in the design of the apartments combines southern Thai traditions with modern comforts and luxury, ensuring you a pleasurable stay
Apartments are designed 'open plan' with large windows, high ceilings and private terraces. This amplifies the sunshine, the stunning views and the gorgeous surroundings. The apartments offer spacious living with all modern amenities included and are fully serviced.
Nadivana Serviced Apartments offers guests the opportunity to choose between studio, two bedroom and penthouse apartments. Apartments can be linked together enabling accommodation of even the largest of parties.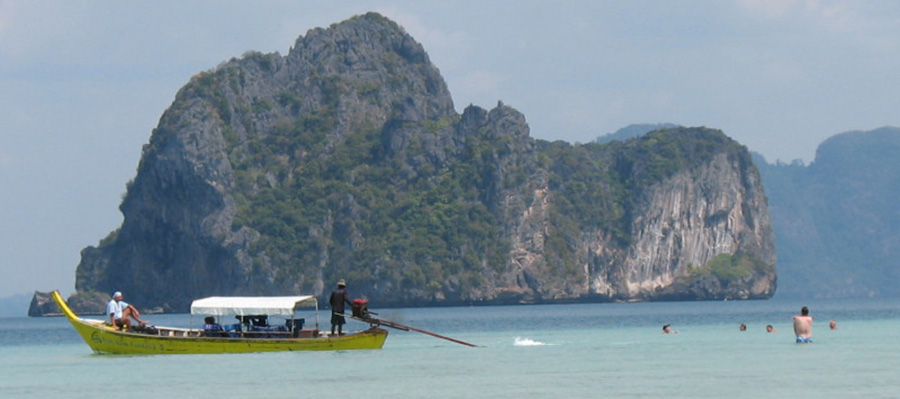 Nadivana has two swimming pools, Jacuzzis and a swim-up bar. The pool area is a great place for relaxing with a cocktail or watching the sunset over the limestone mountains. Situated in an elegant setting with stunning views, our open air restaurant serves a creative blend of Eastern and Western flavors, fine dining with a regional flair.

With a convenience store on-site, beauty salon, DVD rentals, mail and fax facilities, wireless internet and private parking, Nadivana really is a home away from home!
About Krabi
The province of Krabi, in southern Thailand's Andaman Sea, is the quintessential tropical paradise and only an hour's flight from Bangkok. This once little-known province on the west coast of Thailand is now known internationally for having some of the most stunningly beautiful beaches in the world.
Krabi is blessed by nature with some of the whitest sand beaches and some of the most lovely islands and coastal waters of anywhere in Asia. The same islands that you will see by spending more than double or triple for a stay in Phuket can all be viewed by a short boat ride from Krabi.
Further because our beaches are a part of a National Park, our beaches do not have the clutter of Pattaya, Phuket or other Thai beaches. There are no water scooters and no people renting chairs. The beaches are quieter and your privacy is respected. As we are a coastal community, seafood, fresh fruit and abundant agriculture all help to add ingredients that make for unforgettable meals in quiet surroundings, with attentive and friendly service.
Krabi has a jungle covered interior with limestone crags, hidden lagoons, caves, hot springs, and even a unique "Shell cemetery" millions of years old. The impressive scenery is also the source of spiritual energy and inspiration reflected in some of the more unusual attractions. You'll find temples located in sea caves, at viewpoints and other natural sites - often at the site of early settlement, where cave paintings and artifacts have been found. The interior lagoons, caves and cliffs also provide great places for sea kayaking, eco-tours, rock climbing and trekking.
Located on Thailand's Andaman Coast, Krabi is considerably more relaxed than its coastal resort counterparts. Much of the emphasis in this region is on the stunning natural beauty and there are many opportunities to venture out into forests or coral reefs. The entertainment scene is fit for the whole family, and there are plenty of planned activities to keep you engaged during your stay.